Replacement Blades for Meyers Plows
Shipping Across the United States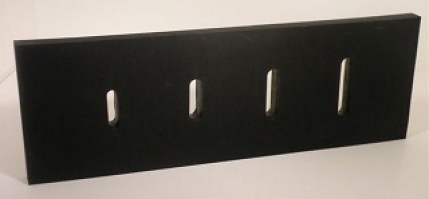 Keep your Meyers snow plow performing at its best with replacement plow blades from Plow Rubber. Continue taking on the worst snowfalls with the equipment you've come to rely on. The best way to do this is to take care of your plow, replacing the parts when needed.
Order your replacement plow blades online from Plow Rubber.
About Our Meyers Plow Blades
We are the best place to go to for reliable and durable replacement plow blades. We carry 10 different sizes of blades for Meyers plows.
These include:
Meyers ST-7.6HD
Meyers C8.0
Meyers C8.6
Meyers C9.0
And more
Once you've ordered your replacement parts, you can trust that our exceptional customer service will ensure that you're taken care of, receiving the correct parts right at your door.
Our Other Plow Replacement Parts
In addition to our plow blades, Plow Rubber sells several other products to help kee your snow plow performing at its best. These parts include:
Plow Wings
Snow Deflectors
Skirt Rubber
We also offer custom edges. Just fill out the order form.
Order Your Meyers Plow Blade Today
Keep your plow in perfect condition and order your Meyers replacement plow blades today. Have them shipped to your door for when you need them most. And contact us today with your questions.