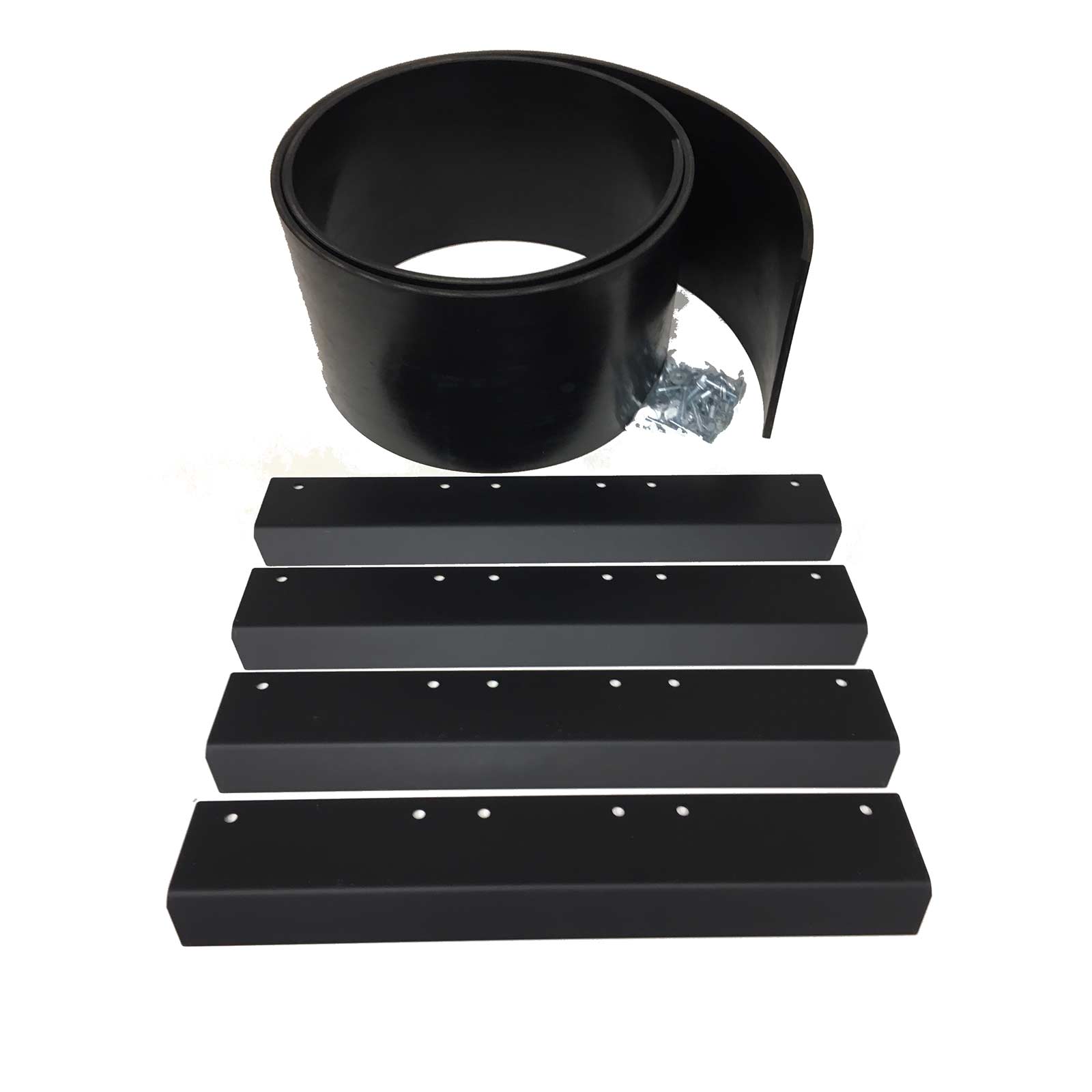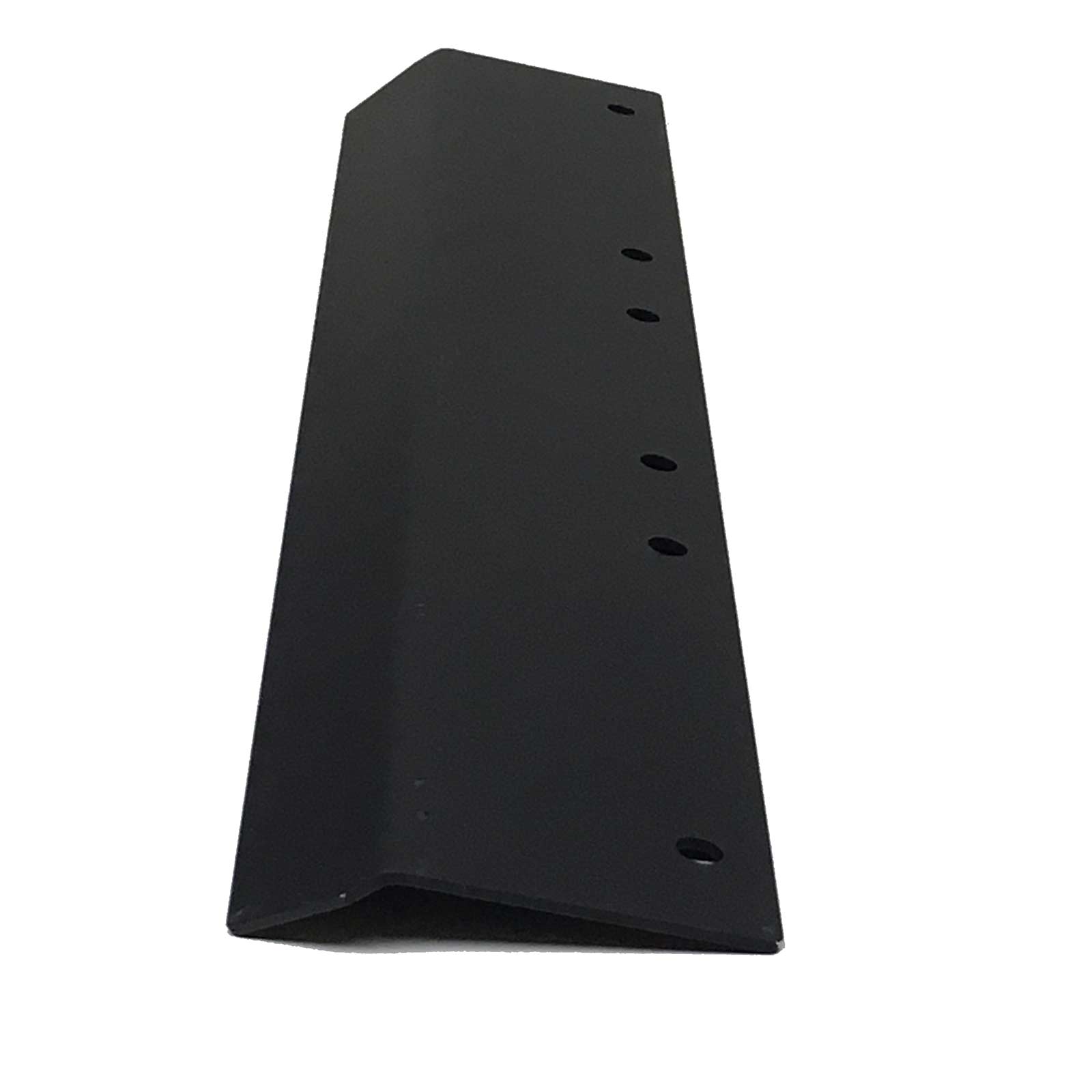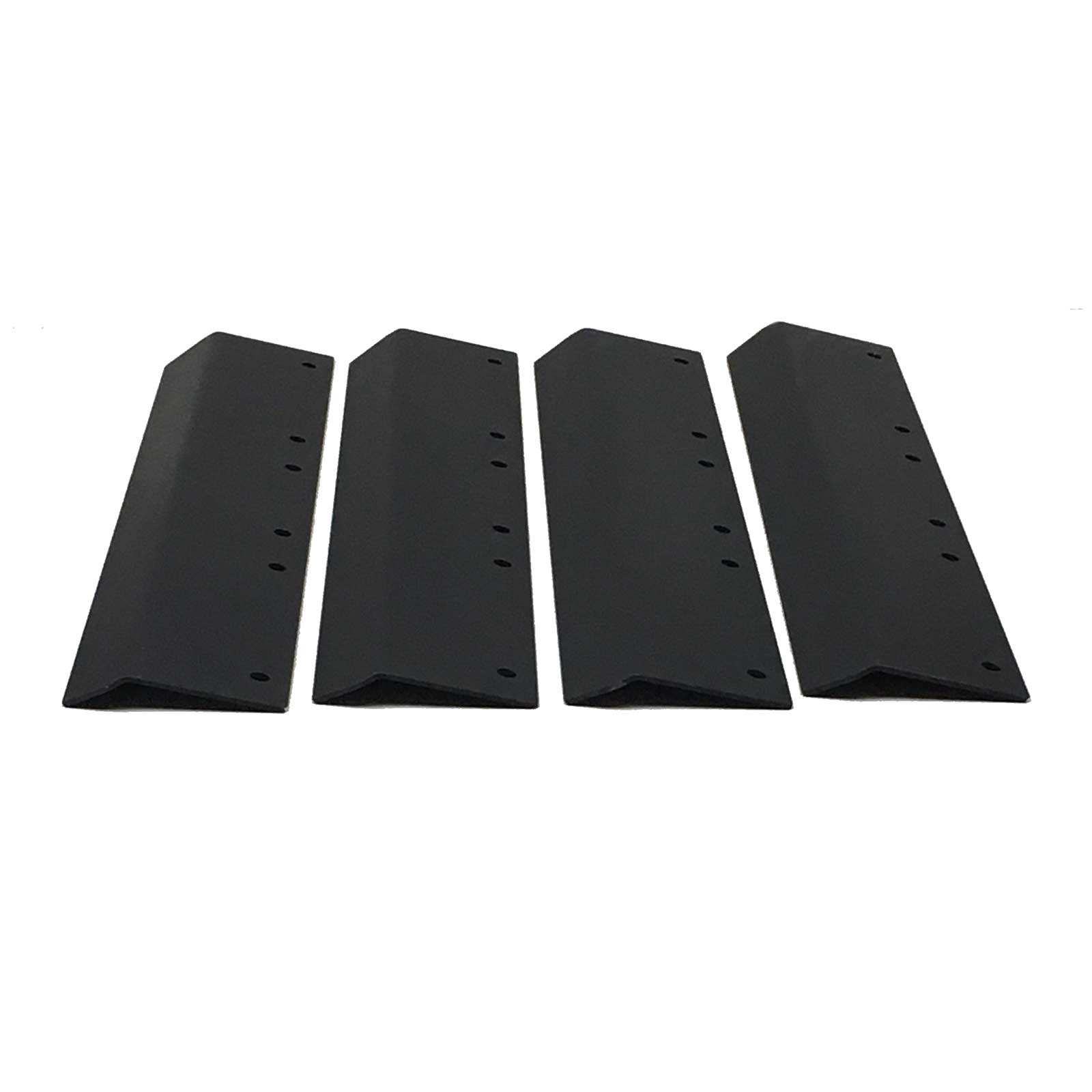 FISHER Heavy Duty UNIVERSAL Snow Plow DEFLECTOR KIT (Rubber, Steel & Hardware) FISHER SNOW PLOW
FISHER Heavy Duty Universal Snow Plow DEFLECTOR KIT FITS PLOW FROM 8-10 FT. LONG
(Rubber, Steel & Hardware) UNIVERSAL KIT FOR FISHER PLOW
Heavy Duty Conveyor Belt Material & Powder Coated Steel Strapping

FISHER Universal Snow Deflector Kit -- Our Snow deflector material will help drive snow downward, increases the plow throwing distance, and minimizes the snow rollover. For increased visibility and safety, it also keeps the snow from riding up over the top of the moldboard when plowing.
******Made in the USA******
FITS PLOWS 8-10 FT. LONG (some drilling required) ***THIS IS GREAT FOR FLAT TOP FISHER SNOW PLOWS***
FISHER Heavy Duty Universal Snow Plow DEFLECTOR KIT FITS PLOW FROM 8-10 FT. LONG Made in the USA
FISHER Heavy Duty Universal Snow Plow Deflector Kit
For ensuring the safety of everyone on those snowy days, PlowRubber.com also supplies snow deflectors for the municipal trucks to control snow spray into the driver's windshield. The deflector allows for a higher speed of travel, and flexes for efficient snow stacking.
Rubber Deflector Material
PlowRubber.com supplies an extremely durable 3 ply belting material. It has a very high abrasion resistant rubber cover on the top and the bottom, covering three layers of fabric. This material provides the strength and rigidity needed to avoid the "flopping" around that many lesser quality materials will do.
Thermoplastic Deflectors
Thermoplastic is a resin designed especially for cold winter applications. With a curved design, the snow rolls forward and adds some height to your blade. The edge is designed with thicker material at the critical bend points for extra durability.
Deflector Kits
All of our deflector kits use the same 3 ply heavy duty material as our rubber deflectors, but include the brackets and hardware.
$ 185.00